How to get to Ninh Binh from Cat Ba Island
How to get to Ninh Binh from Cat Ba Island? We will answer that question for you in this article and your trip will be really easier from Cat Ba to Ninh Binh.
How to get to Ninh Binh from Cat Ba Island
Located in North of Vietnam, Ninh Binh has always been famous for the splendors of Tam Coc, Trang An Hoa Lu, Van Long, Cuc Phuong, especially after the release of "Kong Island" - a Hollywood movie about a journey of adventures to explore the mythical, uncharted island.
Book online with the booking box on this website.

Click to book

(recommend website) or

Cat Ba Express website
Book a bus from Hanoi to Cat Ba Island
Our bus will take you to the center of Ninh Binh and from there you can easily go to every corner of the city.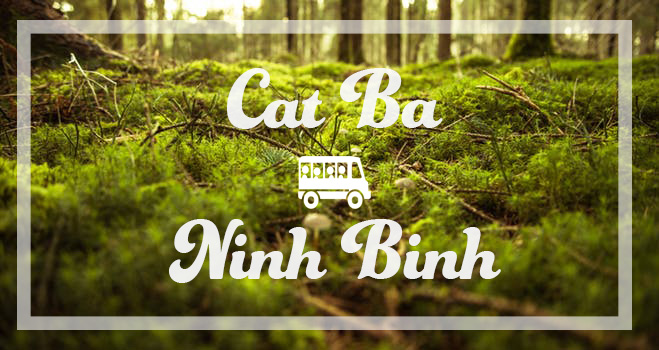 Get from Cat Ba to Ninh Binh by bus
More information Bus from Cat Ba to Ninh Binh and Bus Ninh Binh to Cat Ba Island
Departure: Daily guarantee
Time from Cat Ba : 08:00 Am from Cat Ba to Ninh Binh
Time from Ninh Binh: 13:30 Pm from Ninh Binh to Cat Ba
Duration: 4,30 – 5:00 hours
Cost: 15 USD/person/trip
Hotline/ Whatsapp: +84 84 824 4999 Email: info@catbaexpress.com
From Cat Ba to Ben Binh (mainland of Hai Phong)
Book a speed boat ticket from Cat Ba Town to get to Ben Binh (near Lac Long Bridge) in Hai Phong City Center. It takes about 60 mins.
Cat Ba Island Resort & Spam Speed Boat.
Address: No. 41, Binh Street, Hong Bang, Hai Phong.
Read more:
Timeline of Binh Speedboat to Cat Ba Island
| | |
| --- | --- |
| Binh to Cat Ba | Cat Ba to Binh |
| 09h00 | 10h00 |
| 13h00 | 14h00 |
60 mins. Price: ~250,000 VND.
*Note:
Children's under 5 accompanied by parents travel free of charge.
For a group of 16 people or more, tour guide can travel free of charge.
Tax is yet included in price above.
From Hai Phong to Ninh Binh
You have to go to Niem Nghia Bus Station to find the bus to go to Ninh Binh City. A local taxi will take you from 50.000 - 70.000 VND to get to the bus station.
One of the most reputative companies that run bus service to Ninh Binh is Hoang Long. Travel by bus with Hoang Long will cost around 170,000 VND.
The travel time is about 3 hours. There are 3 buses every day, from 3:00 PM to midnight.
Travel by public transportation is pretty cheap but nothing can guarantee a hassle-free trip to Ninh Binh since there are dozens of middle stops to pick up hop-on and hop-off customers.
The price can also be jacked up for foreigners and in holidays.
Get from Cat Ba to Ninh Binh by taxi
You can send your request to every travel agent or hotel in Cat Ba. Taxi Cat Ba; Cat Ba Vision; Cat Ba Express are some decent options. It costs around 150$ - 170$/ car (depending on number of people).
If you take a taxi, you can go at any time, no middle stops and it is relatively faster than any other option.
Read more →