How to get to Mai Chau from Hanoi
How to get to Mai Chau from Hanoi? Us will answer that question for you in this article and your trip will be really easier from Hanoi to Mai Chau.
With its unique culture identity and ethnic identity and the breathtaking landscape and cool weather all year around, Mai Chau is flocked by Vietnamese tourists, foreigners who are interested in culture and ethnicity.
Especially every autumn students from art schools come here for their study tours.
Book online with the booking box on this website.

Click to book

(recommend website )
How to travel from Hanoi to Mai Chau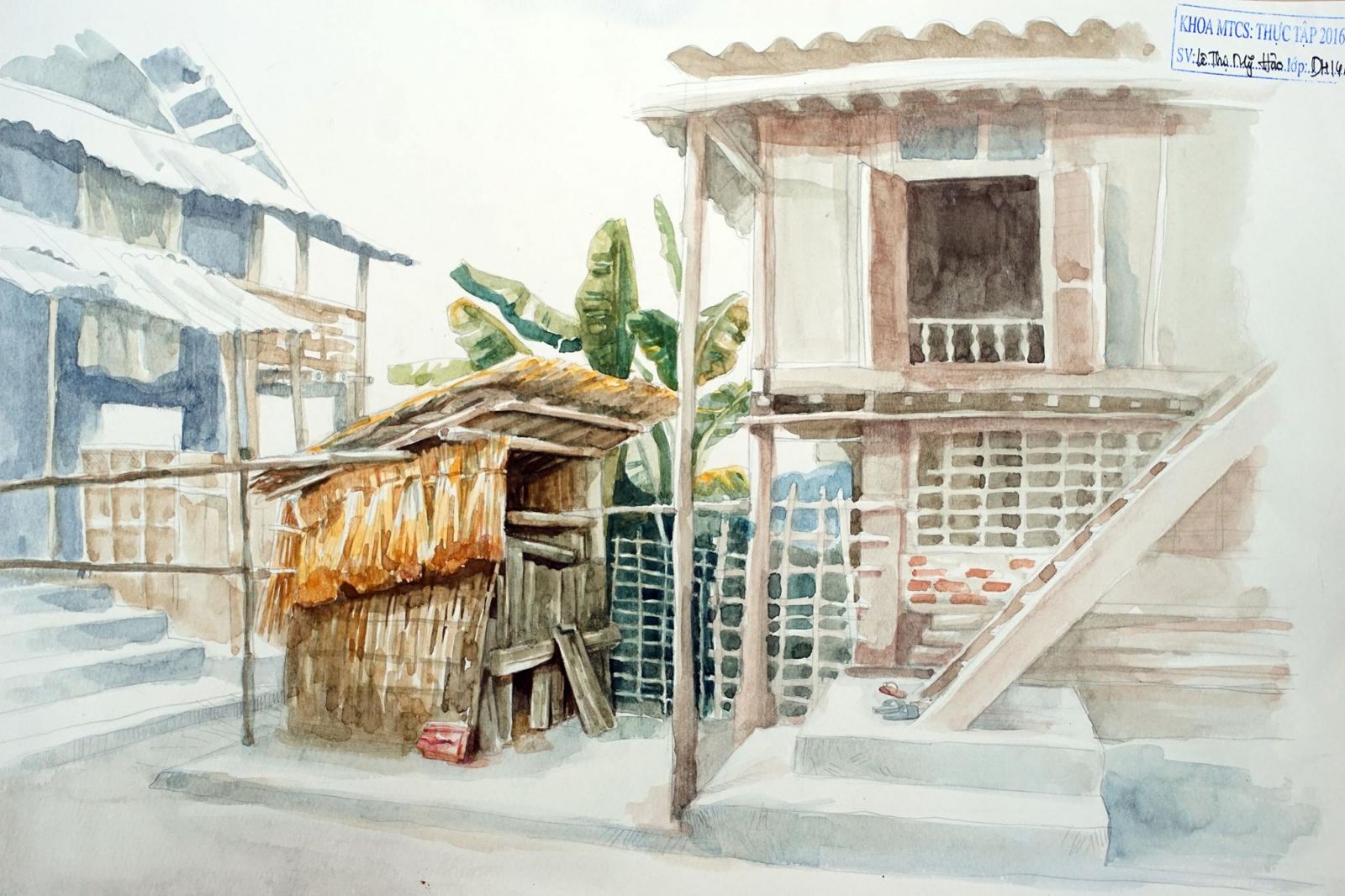 by Le Thi My Hao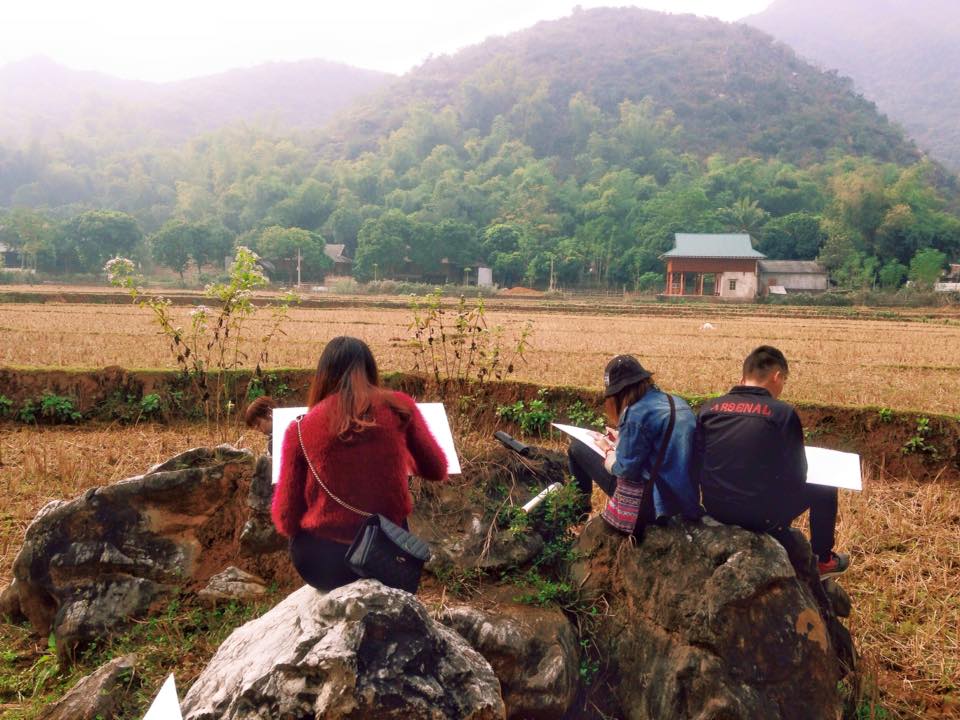 Mai Chau is not only one of the famous destinations for trekking in the northwest Vietnam, it is also an ideal place for a relaxing weekend break or family trip.
Mai Chau is 145 km from Hanoi so it can take you up to 4 hours to get their by bus or motorbike. Some backpackers now go on a round-trip from Hanoi to Mai Chau then to Pu Luong and return to Hanoi:
Get Hanoi to Mai Chau by bus
You can take a bus to Mai Chau in
My Dinh bus station
in Hanoi. Bus to Mai Chau leaves My Dinh bus station at 06:00, 07:00, 14:00 and 14:30. The bus ticket usually costs 80,000 VND
There's also another bus station in Ha Dong district Hanoi called
Yen Nghia bus station
. From there it takes just 3 hours because Yen Nghia bus station is quite far from Hanoi city center. Since Yen Nghia bus station is 16 km from Hanoi center, taking a motor-taxi to Yen Nghia bus station may take 50 minutes and costs 60,000 VND.
My Dinh bus station - Mai Chau
Yen Nghia bus station - Mai Chau (direct)
Yen Nghia bus station - Hoa Binh center
Hoa Binh center - Mai Chau
4 hours
145 km
From 80,000 VND
3 hours
128 km
From 150,000 VND
2 hours
95 km
From 100,000 VND
1 hour 30 minutes
From 20,000 VND
Ha Loan Bus
It is a 24-seat Huyndai County, quite clean, travel fast and has many departure time options. I usually take this bus.
SCHEDULE
My Dinh – Mai Chau
07h50 - 11h30
14h00 - 15h30
Mai Chau – My Dinh
08h00 - 11h30
13h30 - 17h00
Hotline: 098 271 2418 / 091 2490 679
Price: 80.000đ - 100.000đ
Cuong Coi Bus
Same as Ha Loan Bus except for less options of departure times.
SCHEDULE
My Dinh – Mai Chau
Mai Chau – My Dinh
11h30 - 11h30
13h30 - 17h00
Hotline: 091 279 6896
Price: 80.000đ - 100.000đ
K Linh Bus
SCHEDULE
My Dinh – Mai Chau
Mai Chau – My Dinh
Hotline: 098 7851 858
Price: 80.000đ - 100.000đ
Tuan Dung Bus
SCHEDULE
My Dinh – Mai Chau
My Dinh 14h00 – Former Ha Dong Station 14h20 –Yen Nghia 14h30 – Xuan Mai 15h15 – Luong Son 15h30 – Hoa Binh 16h20 – Cham Mat 16h30 – Mai Chau 17h50
Mai Chau – My Dinh
Mai Chau 8h – Phu Cuong 8h20 – Lo Market 8h35 –Man Duc Intersection 8h50 –Hoa Binh 9h25 – My Dinh 11h40
Hotline: 096 280 0074
Price: 80.000đ - 100.000đ
Hoang Thao Bus
SCHEDULE
My Dinh – Mai Chau
Mai Chau – My Dinh
Hotline: 096 280 0074
Price: 80.000đ - 100.000đ
Alternatively, buses to Hoa Binh leave Hanoi every 15 minutes between 06:00 and 18:00 (from 50,000 VND) and from Hoa Binh bus station there are regular buses to Mai Chau.
The bus might drop off down the road from the bus station but if you make it clear that you're heading to Mai Chau they'll kick you off at the right place and point you in the correct direction.
From Mai Chau town it's a 2-3km walk or 20,000 VND on motorbike taxi to the villages.
Another option is to take any bus leaving for Son La or Dien Bien Phu which will pass by and drop off at the Tong Dau junction about 5 km from town (the road sign for Mai Chau town centre reads 'Pho Vang').
From there, a motorbike taxi will be about 50,000 VND, or more, and since you're essentially stranded, bargaining won't get you far.
Be warned that some people have found it tricky to obtain a ticket from the desk at My Dinh and while it's possible to buy a ticket on the bus be prepared to overpay.
Direct buses back to Hanoi depart from the bus station in town - although no timetable is available they seemed quite regular. Ask at your guesthouse though, as some will be willing to get the bus to pick you up.
On our last visit we were informed that buses went back to Hanoi directly from Bac Village at 11:15, 13:00 and 15:00 but this could change regularly so don't rely on it.
If you have no joy at the bus station, head to the Tong Dau Junction and wait for a minibus to come along.
Passengers tend to wait in front of Com Pho Tuan Anh just past the Petrolimex station on the road to Moc Chau.
There will be something coming along each way every half hour or so during daylight hours.
For both buses from the bus station and Tong Dau be prepared to pay 100,000 VND to get to either Hanoi or Son La -- you might have some bargaining power if you pick the bus up at the bus station but that depends on how long you're willing to wait for the next bus.
Book Bus from 12 Ago recommendation by Cat Ba Express​ Book Now
Other
If you're keen on travelling by motorbike, the drive from Hanoi to Mai Chau has some stunning stretches, cruising through villages and along mountain roads with views over the surrounding paddy fields and limestone karst scenery.
The final stretch, coming into Mai Chau, is particularly jaw-dropping. However, on the more negative side, be warned that before getting to these more pleasant areas you'll have to endure busy, noisy, dusty and potentially lethal highways.
By the most direct route, Mai Chau is 139km from Hanoi, and 66km from Hoa Binh city, but despite the relatively short distances the drive from Hanoi to Mai Chau can take around 5 hours -- allowing for stops and a steady driving pace -- although it's doable in less.
Getting around
If you're staying in Mai Chau town or one of the villages you can easily get around on foot. But if you want to travel further afield it's easy to rent a bike in the villages for 20,000VND per hour -- negotiable for longer rental periods.
Mai Chau taxi company can be contacted on T: (0218) 386 8788 if you need to get back to the main road and can't find a motorbike taxi.
Read more →