How to get to Cat Ba Island from Ninh Binh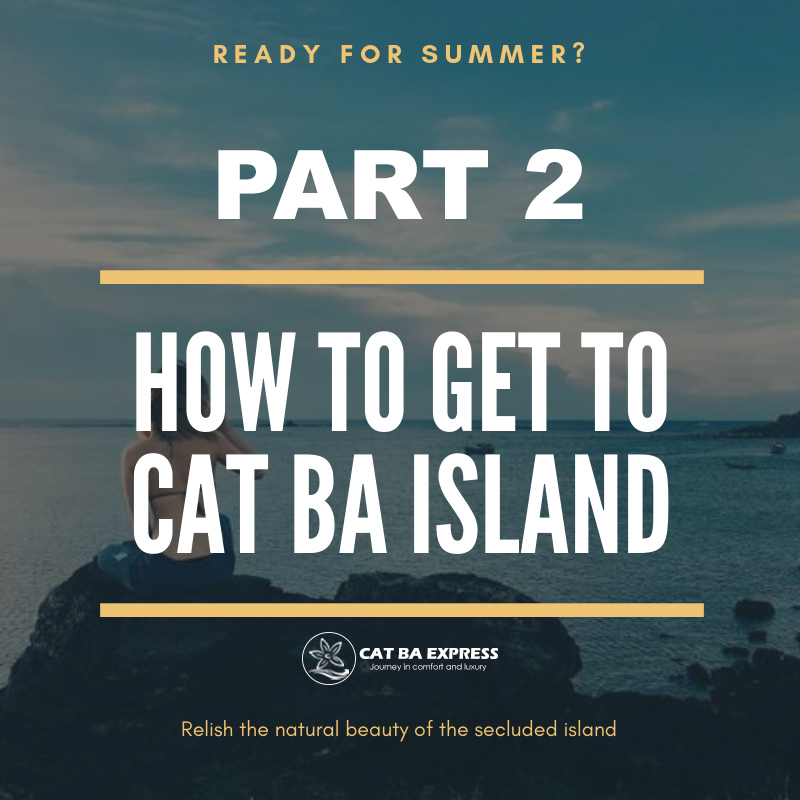 Get to Cat Ba Island from Hanoi
If you go by motorbike, go down to the highway 5 (Quốc Lộ 5) to get to Hai Phong city (105 km – 3 hours.) From Hai Phong mainland, you can either park your bike in the lot or bring it with you as the suggestions above. In total, it will take you around 5 hours to get to the center of Cat Ba Island.
How to book Ninh Binh to Cat Ba
Book online with the booking box on this website.

Click to book

( Recomend website )
Read more
If you want to go by local bus, you can go to Gia Lam station to buy tickets if you are staying near Long Bien bridge or Niem Nghia station if you are staying in Ha Dong – Thanh Xuan – My Dinh – Cau Giay areas.
There are a number of choices in Gia Lam station such as Oho Bus, Hai Au Bus. In Ha Dong - Thanh Xuan - My Dinh - Cau Giay areas, find Hoang Long Bus, Anh Huy Bus, Dat Cang bus
When you get to Hai Phong, you can take cab or motor-taxi (15-20 mins) to travel to Binh ferry terminal or Got ferry terminal then travel to the island like mentioned above (From Hai Phong.) Keep in mind that the latest boat departs from Binh ferry terminal at 4 PM, from Got ferry terminal at 6 PM.
The good point of taking the bus is that the speedboat is included in the ticket and all the journey is taken care of by one company.
In addition to that, it usually takes just 3 hours 30 minutes or 4 hours to get to the center of Cat Ba Island.
You can travel with Cat Ba Express to ensure your comfort for the whole journey with just 14 USD. There are buses from Hanoi to Cat Ba 3 times a day: 7:30 AM, 10:45 AM and 02:00 PM.
Read more: → Halong - Lan Ha Bay one day from Cat Ba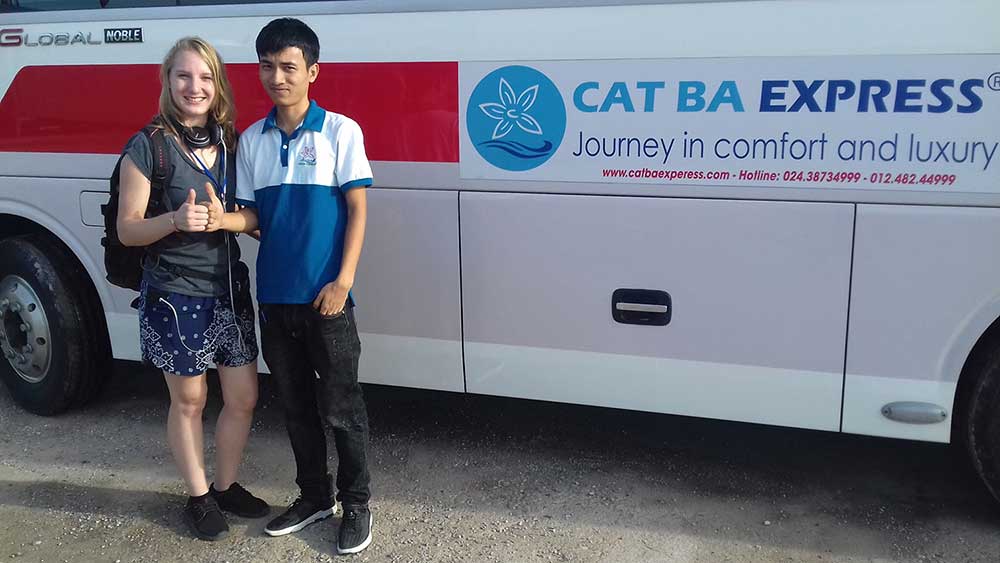 From Ninh Binh to Cat Ba Island
Travel to Cat Hai Island via highway 10, then take a speedboat or ferry to Cat Ba Island. If you take the bus from Ninh Binh, it costs around 300,000 VND and takes 5 hours.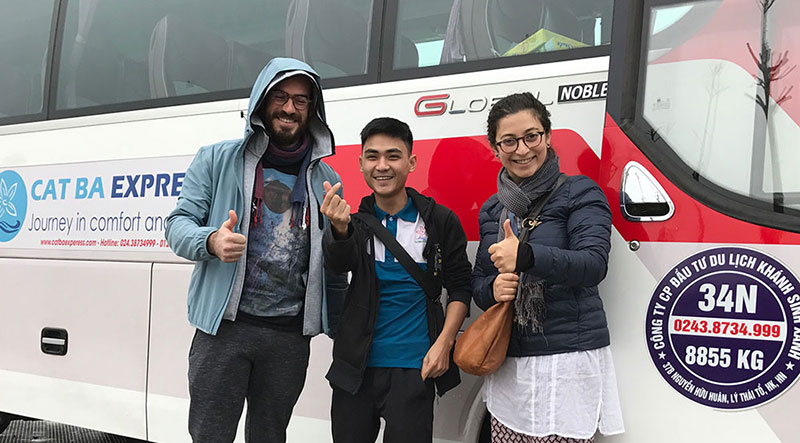 ​Need help?
Come to our office at 106 Tran Nhat Duat, Hang Buom, Hoan Kiem, Hanoi
Call our hotline: +84 84 824 4999
Send your request to: info@catbaexpress.com
Enjoy your trip!
Read more →