Why Cat Ba Express?
Why is this travelers prefer Cat Ba Express over other buses when traveling between Hanoi and Cat Ba? And why is this Cat Ba Express only stepped in the market 2 years ago but achieved the top 1 position based on customers' reviews after only 1 year then reportedly remained the best bus until now? The difference of price lies little in facilities because nowadays Cat Ba Express and about 2 other top companies running on the same route between Hanoi and Cat Ba employ quite the same type of modern buses. The difference indeed comes from the human factor and the value Cat Ba Express created for customers' experience.
1. Professional and experienced team
We are proud to be in the top range of tourism companies with the history of up to 15 years in tourism industry. 100% of our staffs have been trained thoroughly, 60% of whom have received university education. We all acknowledge the value of our customers' satisfaction and always try our best for that. We work with the motto Give customers all for all customers give (Tất cả cho khách hàng - Khách hàng cho tất cả.)


"Give customers all for all customers give!" - Cat Ba Express

2. Comprehensive modern facilities
Transportations means are upgraded at detail scale in order to ensure our customers' comfort during the whole journey. For example, the first bus with license plate No. 29B – 19432 is the bus line using the most up-to-dated technologies of Samco. However, the shortcoming of this bus line is that space for legs is quite narrow causing a bit discomfort for passengers. Therefore, we reduce the number of seats by 5. As a result, a spacious 34-seat bus now occupies only 29 seats, promising a pleasant stay experience with plenty room for your legs.
Our second bus is 34-seat Universe is the longest and widest bus in comparison with all other buses sold in Vietnam. All the facility from leather seat to air-con to security tools follow 100% global standards.


Standard bus - Cat Ba Express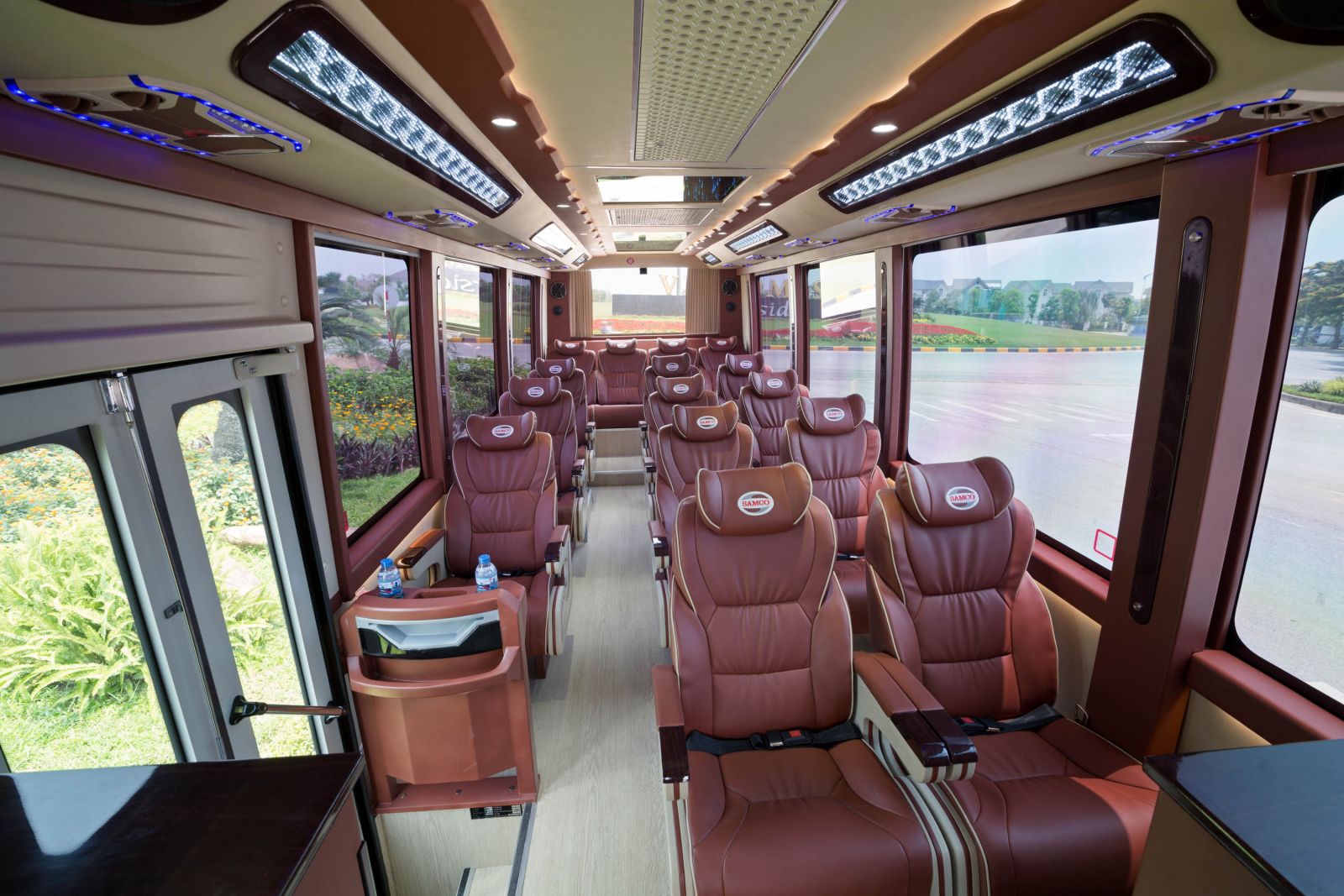 Limousine bus - Cat Ba Express
3. Seamless services
We provide seamless transportation service with free add-on service of drop-off and pick-up in Hanoi Old Quarter or our office (No. 37B Nguyen Huu Huan, Hoan Kiem, Hanoi.)
We provide free bottle of water, wet wipe and snacks. We also have escort onboard to assist you 247 and provide you with useful information.
We also have high quality entertainment videos and documentaries presented on bus.
4. Organized and better station for sea-crossing transfer
Our Cat Ba – Hanoi journey is the most convenient and hassle-free in comparison with other bus company to Cat Ba. We are the only company that has our own speedboat station for sea-crossing transfer from Phu Long to Got Pier. While almost all other companies enter Cat Ba Island at Cai Vieng ferry station, we organize transfer service to mainland at our speedboat station which is 2 kilometers far from it.
Serious traffic jam with high frequecny in Cai Vieng ferry station



Speedboat station of Cat Ba Express



The trail from our station to the center of Cat Ba Town
5. Fair price for excellent day tour service
In addition to highly-recomended bus service, Lan Ha – Halong Bay cruise tours is also what make by Cat Ba Express stand out. We never outsource tour service like other tour agencies. We run the following cruise tours: Unique Day Tour into Lan Ha Bay and Serenity Cruises Tours through Halong Bay – Lan Ha Bay – Cat ba Island (2-day 1-night tour and 3-day 2-night tour)
Cat Ba Express has been successful in running tours and will always keep our hard work to remain the excellence reportedly recognized by our customers.
Day tour into Lan Ha Bay - Cat Ba Express



2-day 1-night tour aboard Serenity Crusies - Cat Ba Express
We value the satisfaction of all our customers. We always take effort to ensure the best quality of our service!