Cat Ba National Park Hai Phong Vietnam
Cat Ba National Park the national treasure, is home to more than 3.860 kinds of fauna and flora 130 of which are classified as rare and 67 extreme rare as listed IUCN, 21 are the rarest creatures in the world.
Explore

Cat Ba National Park
One of the world rarest primates - Voọc (Trachypithecus poliocephalus) only survive in Cat Ba Island with 63 of them currently under strict official protection of Cat Ba National Park.
Babies are born with ginger fur, which gradually turns black from the tail end. Yong infants used to cling on to mum for dear life.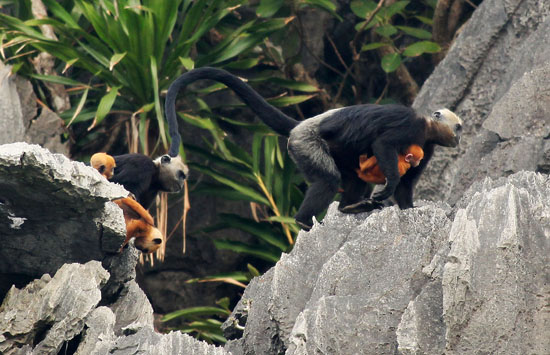 As they get older, they get bolder and take more risks. Those that survive spend a lot of time travelling. The experienced adults know exactly where to find seasonal foods.
If you are an adventerous person, go trekking in Cat Ba National Park would be an unforgettable memory. It is the feeling of trekking through the forest and enjoy vast remarkable landscape at the end of the trail.
by Zoltán Nagy
If you start from Hanoi at 7:30 AM by bus, you might be able to get to Cat Ba National Park at around 11:00 AM.
The trail is about 8 km throught the forest with big tropical trees with curiously-weird shaped of roots and branches along the way.
by Larisa Volosnikova
The first 100 meter can be very dangerous and challenging with some streams suddenly crossing the path.
\
When you go deeper into the wood, the trail will get smaller and more craggy.
Sometimes the trail can be so mysterious like what you were dreaming of as a child.
by 김상문
You'll have friend requests from many beautiful creatures along the way.
by Rutger Smeets
Around 1 PM you might get to Frog Pond. You can have a break here, chit-chat with your friends and have some snacks while looking at the still water with lush green trees raising up.
Keep going for 4 more kilometers, you will see Viet Hai village.
If you go here late winter or mid summer, you can see the local busy preparing the age-old paddy fields ready for the new planting.
The rice terraces are still ploughed by domesticated water buffaloes.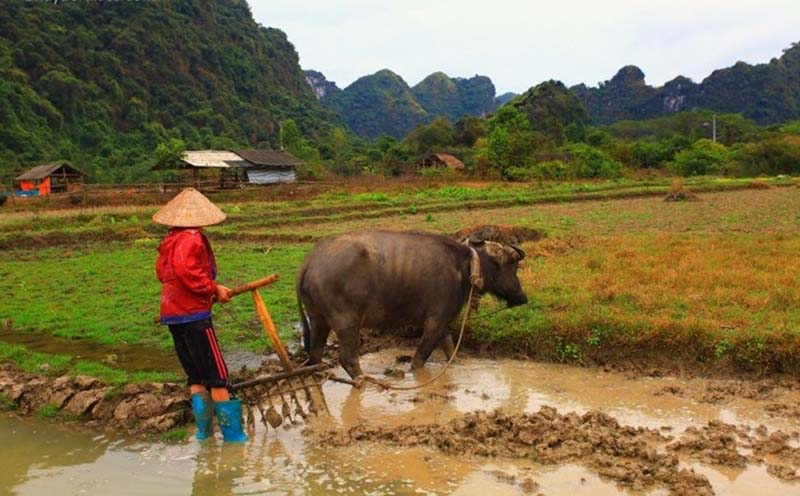 Besides cultivations, the local also go fishing thanks to the rich water circling the village.
From Viet Hai village, you can board feey to go back to the center town and enjoy the busy nightlife there.
Read more →