Speedboat from Got ferry to Cat Ba island
About speedboat from Got pier to Cat Ba island
Visit Cat Ba island:
If you go from Hai Phong, you can wait for
Cat Ba island Resort & Spa
shuttle bus to be picked up. The shuttle bus will take you to Got ferry. The ride costs ONLY 30,000 VND.
Cat Ba island Resort & Spa hydrofoil
Cat Ba island Resort & Spa
hydrofoil is one of the best choice for transportation between Hai Phong and Binh ferry station in recent years.It used to run from Binh ferry station and took 55 - 60 minutes. Now this hydrofoil is moved to Got ferry (at speedboat terminal) and starts to operate from 01/01/2019. it runs 4 times (back and forth) everyday.
Price and timetable
In high season, it runs every hour
Transfer period: 20 mins
Ticket price for adult: 120,000 VND/ticket
Ticket price for children (2 - 4 years old) 100,000 VND/ticket
Ticket for children under 2 are free.
Itinerary of Speedboat from Got pier to Cat Ba island
| | | |
| --- | --- | --- |
| | Morning route | Afternoon route |
| Pick-up at Binh ferry station | 9:00 | 13:00 |
| Arrive at Got pier | 9:40 | 13:40 |
| Arrive at Cat Ba center harbor | 10:00 | 14:00 |
Itinerary of Speedboat from Cat Ba island to Got pier
| | | |
| --- | --- | --- |
| | Morning route | Afternoon route |
| Pick-up at Cat Ba center harbor | 10:20 | 14:20 |
| Arrive at Got pier | 10:40 | 14:40 |
| Arrive at Binh ferry station | 11:20 | 15:20 |
For more information, please contact us at:
Hanoi office: +84.243.728.1409 / 024.353.793.75 / 024.353.793.76
Hai Phong office: +84.225.358.8999
Cat Ba office: +84.225.368.8686 / +84.225.350.8796
Email: sales@catbaislandresort-spa.com
Morning route
Afternoon route
Pick-up
9:00
13:00
Arrive at Got pier
9:40
13:40
Arrive at Cat Ba Island
10:00
14L00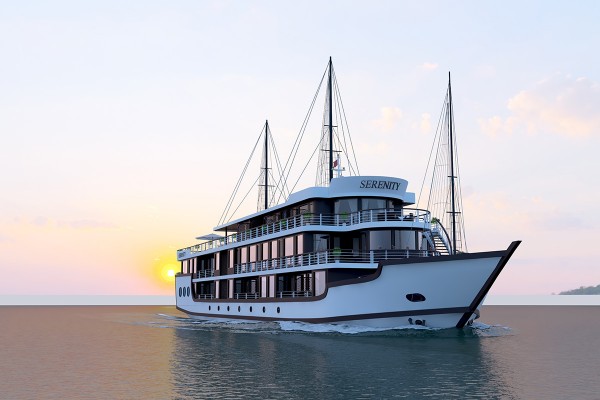 Serenity Cruises in Halong Bay ONLY $145
Event For Tour
Event Description
Starts: Tue, 05/28/19 18:00
Ends: Fri, 06/28/19 23:59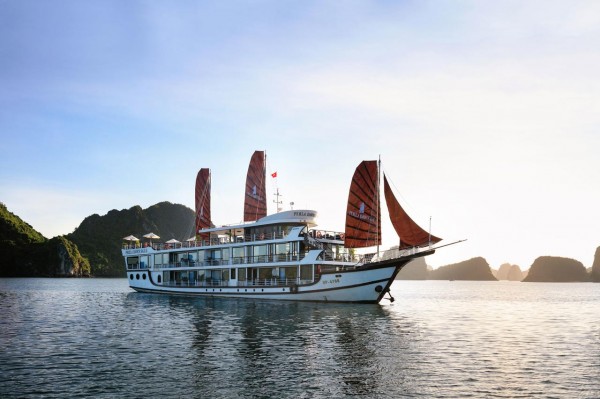 Cat Ba 2 days 1 night tour
Event For Tour
Event Description
Starts: Wed, 05/29/19 08:00
Ends: Sat, 06/29/19 23:59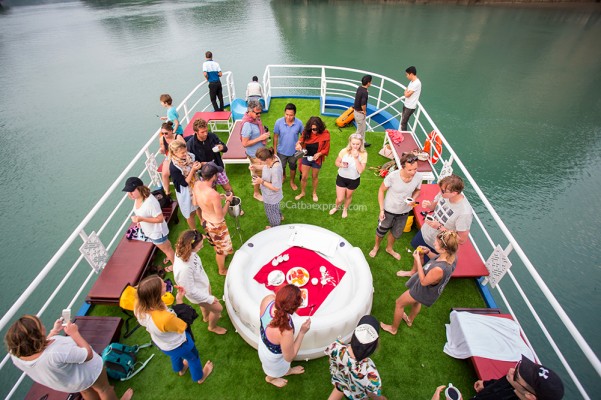 Halong - Lan Ha Bay day trip ONLY $23
Event For Tour
Event Description
Starts: Thu, 05/30/19 08:00
Ends: Sun, 06/30/19 23:59