Viet Hai Village - Rustic beauty at Cat Ba Island
Cat Ba is the most illustrious island in Hai Phong, contained by the emerald green water of Lan Ha Bay. Here stands a village in the center of the jungle – Viet Hai fishing village
.
Viet Hai fishing village - Photo: zebag2013
Numerous visitors come here to feel the lungs inflate with the onrush of scenery – air, mountains, trees and the locals. If you have chance to visit the village, you will experience one of the most unique type of village in the North Vietnam.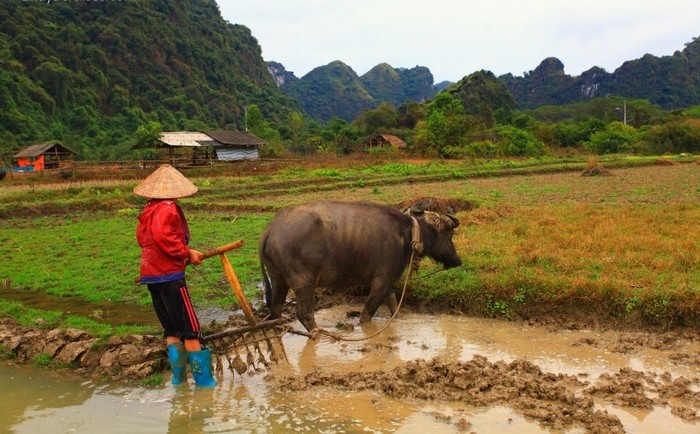 The rusty beauty of Viet Hai - Photo: Bhaya Cruises Halong

Back in the past years, Viet Hai was secluded from the world outside due to its distant locality; therefore, tourists coming here are amused by the wildness reserved perfectly as it was in old time. That is also the highlight of tours to Cat Ba.
The trail leading to Viet Hai
People here still live with the lifestyle dated back decades in comparison with the urban life. Families who own some motorbike will be regarded as the rich in the village. A seeming weird thing is that most visitors are not Vietnamese but foreigners.
Visitors in Viet Hai - Photo: Ryan Jolie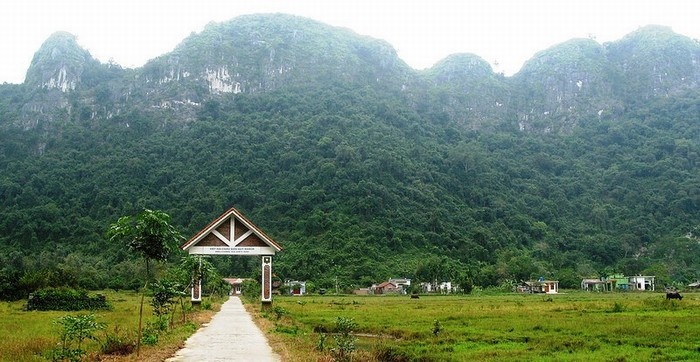 The gate of Việt Hải - Photo: tuyencabr
People of the village are very friendly, honest and heartwarming. People here know each other very well so they don't close the door regardless what time in the day it is or if the host is home. When there is anyone needs help, all the villagers are willing to give a hand. Viet Hai is told to be a "virgin" to any social crimes. People live together by just love and care.
Thatched roof cottages in Viet Hai - Photo: Far lang
Visitors go here to feel the tranquility and quietude to both physically and mentally escape from the bustling streets in the urban area. Come here in a fine day to sit in the shade and look upon the verdure is the most perfect refreshment
.

You can join the farmer to plow a rice field – Photo: Le Xuan Hung
Or become a real fisherman - Photo: zebag2013
Despite one of the poorest village of Cat Hai Commune, people there do not seem to be disappointed but rather enjoy their [poor but a lot of love and care] life. The [friendliness] from the local here makes the village not a place to visit but home to come. You can cycle around the village or ask motor-taxi drivers who are farmers here to give you a ride around the area. If you prefer to try specialities of the island, you still can find local restaurants some of which are stilt houses in the area. Food served in the local restaurants is taken from villagers' house in the area such as vegetable, chicken, duck or goose. The local in Viet Hai want to make their village a home for people from everywhere to welcome people as their friends and family.

Let's join us, Cat Ba Express to tour the village, a unique destination of the beautiful island.