Halong Bay - Cat Ba Archipelago recognized as World Heritage by UNESCO
Ha Long Bay – Cat Ba Archipelago
is located in Ha Long city, Quang Ninh province and Cat Hai district, Hai Phong city in the North East of Viet Nam. This area is about 165 km far from Ha Noi. Its total area makes up 770.7 km2 , in which Ha Long Bay World Heritage accounts for 434 km2 including 775 islands and islets.
Ha Long Bay - Cat Ba Archipelago
is an exceptional example of mature karst in sub-tropical wet conditions. Its outstanding value contains marine invaded karst topography with numberless majestic limestone towers, and particular characteristics of arches and caves caused by coastal erosion, creating an amazing natural landscape.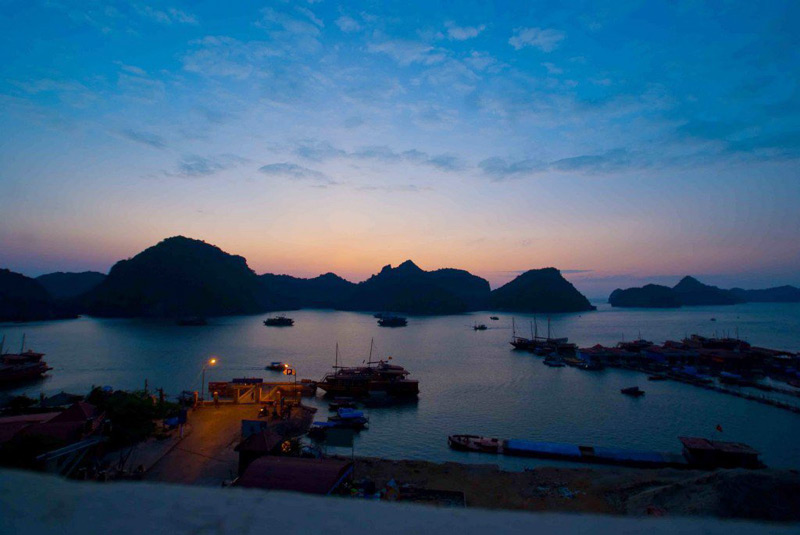 On the 17 th December 1994, at the 18th session of UNESCO World Heritage Committee in Thailand, Ha Long Bay was for the first time inscribed in World Natural Heritage List for its outstanding aesthetic value (criterion vii) under the World Heritage Convention. The similarity of the aesthetic value between Cat Ba Archipelago and Ha Long Bay can be shown in the limestone kart terrain sunk under the sea which comprises hundereds of majestic limestone towers wrapped by primary tropical forest on the largest island, creating a striking landscape on the blue sea. Thereby, the extention of Ha Long Bay including Cat Ba Archipelago under the aesthetic criterion (vii) ensures the long-term integrity of the heritage of Ha Long Bay and the Archipelago of Cat Ba.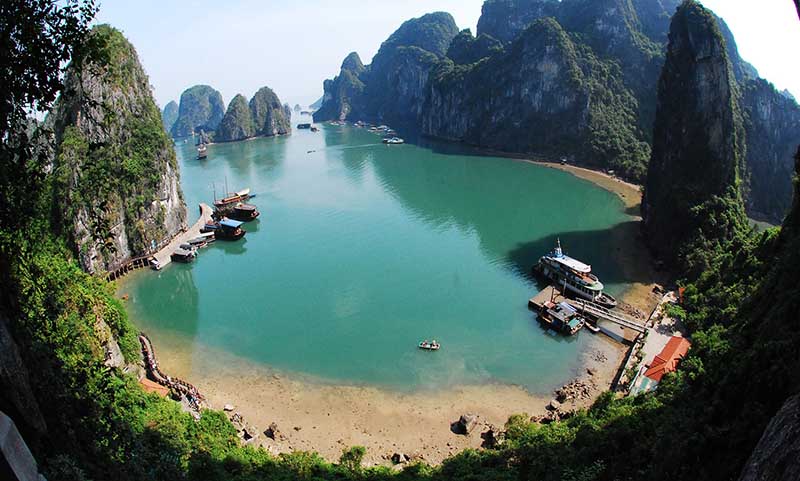 Ha Long Bay – Cat Ba Archipelago
property is also the most prominent illustration on marine invaded karst towers and bears the global importance on tower karst (fengling) and peak – cluster depression (fengcong). Typical peak-cluster depression in Ha Long Bay is shown as expanding valleys inundated by the sea (known as "Tùng") or sunk cluster depression (known as "Áng"). One of other typical fengcong characteristics is big closed marine lakes, sunk lakes, and some of those just appearing upon tide rising. Cave is another remarkable geological feature, including 3 main types: old phreatic caves, karst foot caves and notch caves. This site illustrates fully processes of karst formation on a large scale and demonstrates a long period of geological evolution. On the 2nd December 2000, at the 24th session in Cairns city, Queensland, Australia, the World Heritage Committee adopted the second recognition for Ha Long Bay as World Heritage under the criteria of geology and geomorphology.
Similarly, Cat Ba Archipelago landscape values are characterized as marine invaded karst limestone terrain along with hundreds of picturesque limestone towers wrapped by prestine tropical rain forest on blue water which creates a spectacular natural beauty. Cat Ba Archipelago is an outstanding example of marine invaded karst towers and one of vital fengling and fengcong karst sites, in which particular characteristics of karst fengcong can be found in the lake of Ang Vem, sunk lake of Ang Tham, and some lakes only appearing when the tide rises such as Ang Toi and Ang Sang Lake. Another noticeable geological feature is the existence of 20 caves including old phreatic caves, foot caves and notch caves. This site also illustrates adequately a process of karst formation at a large scale and demonstrates a long period for geological and geomorphological evolution. Cat Ba Archiplelago and Ha Long Bay opens great possibility for expansion of Ha Long Bay world natural heritage to include Cat Ba Archipelago under criterion (vii).